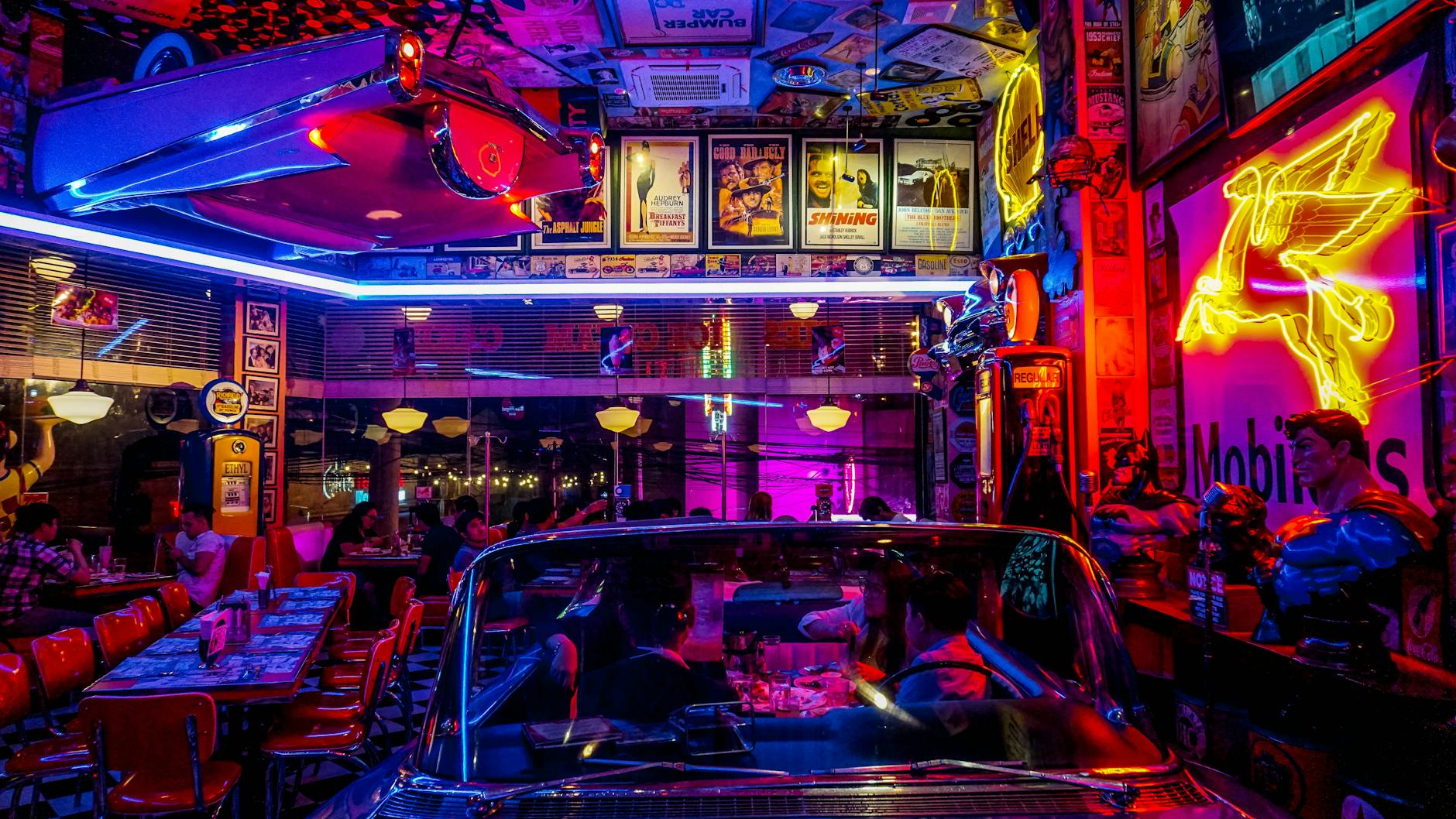 It is a common thing to find music being played at every restaurant, for those handful of restaurants that have no music being played be it a fine dining restaurant, small diner and so on the whole atmosphere would be in a weird trance as if something was missing. It is very important to set the perfect mood for people to sit and relax whilst eating their food, not everyone may realize that there is music being played in the background but yet it still without the realization their experience would remain the same as the body reacts a specific way whilst hearing music.
There are many reasons as to why you need background music and the right systems that would help provide the best mood for customers.
First let's take a look at some of the reasons why background music is necessary and is a must in every restaurant.
Why you need music in a restaurant:
Listing below a few of the reasons as to why it is very important to have music being played in any type of restaurant.
When thinking of music at any given time it is known to be a source of providing the right atmosphere to the customers or any people who just pass by and listen.
Having the right harmonies being played that would suit the atmosphere that you want to provide to the customers as well as the image you emit and what other to remember you by. The music plays an important role of creating a private and personalized space around the guest, this way they can chat freely and feel relaxed in their area.
Frequency and Volume enhances the taste of the food
According to certain researchers, it has been stated that music really does effect that taste of your food making it more flavorful. When lower pitched sounds are being played whilst eating, it will result in savory dishes tasting better and as for high pitched sounds it would result in and enhancement in the sweet flavors.
The volume of the music is another thing that matters a lot as it causes different effects on people. Starting off with loud background noise distributing those whom eat and ruins the taste of the food and drinks everyone is consuming. The right sound should always matter in cases that you want to heighten the flavors of the dishes
On another note it is know that the louder the music is the more difficult it would be for everyone to converse with each other as well as resulting in people consuming more, this would be more suitable for a club or bars.
Waiting to be seated or waiting for others to join you whilst dining out can be a stressful and boring thing to do, but waiting and listening to music that is soft and mellow tends to make the wait less stressful and anxious. Listening to something slow and at ease has been found to make time go by my faster than through listening to upbeat music.
After reading through the list, it should somewhat be an eye opener as you may not have realized how easily influenced people may be through the use of music.
Now moving onwards to the technical side and listing out a few sound systems brands that would be the most suitable for restaurants and have a good reputation upon installing.
Bose Sound Systems:
The Bose Professional background loudspeakers are guaranteed to provide everyone with the most premium quality of sound, that way it may enhance all the customers experience in the restaurant- being a well known brand that would easily be recognized and has a value to its name. For those who have never seen or heard about Bose any their loudspeakers, you will be able to find them installed in many hotels and restaurants worldwide.
After using any of the Bose Professional sound systems you will really take notice on the sound quality that will be provided with, always meeting up to your expectations no matter what.
FreeSpace DS40F
A very versatile system known to provide the highest performance that is needed, installed to be a full-range flush-mount loudspeaker, used for background and foreground purposes. It has a high output and a
125° conical pattern that comes with a frequency range that is as low as 70 Hz.
FreeSpace DS16F
Specifically designed for background music purposes and speech reproduction that can be used in a wide range of applications. It is an entry-level full-range and flush-mount loudspeaker with a conical pattern of 140° and the frequency range as low as 80 Hz.
Cloud Sound Systems
Cloud Electronics is a well known England based company, being installed in various locations worldwide from various commercial venues such as hotels, high ranked restaurants and many more. Looking through their portfolio you will be able to find and see that the quality they supply is in high demand and are wanted by many.
CS-C3W & CS-C3B
The CS-C3 is an in-ceiling speakers and is a 3-inch coaxial two-way loudspeaker that uses premium drivers and all round electronics. All other models that may be used, offer the use of ZeroEdge magnetic grilles that may reveal the high/low impedance, these speakers also offer a smooth frequency response and a remarkable off-axis performance.
Once going through all of these pointers that have been made, it may help you have a better understanding on how important it is to constantly have music being played in the background, in a sense it may also be like going to the gym that has no music playing, music helps in all sorts of ways from motivation to relaxation. It is the best and easiest way to fill in gaps whenever necessary. If you were looking into some sound systems the recommended brand and their system may be of help to point you in the right direction and contacting their regional distributor for advice and pricing reasons.